Ice Rental Cars Airport Office
Are you looking for convenient car hire at Iceland's biggest airport? Ice Rental Cars has a convenient location at Keflavik airport so that you can quickly and easily collect your hire car after you arrive, and drop it off before you leave Iceland. We have a varied fleet at our Iceland airport car hire offices to ensure that you can choose the perfect car for your road trip in Iceland.
Travel to our Iceland airport office with the free shuttle service that arrives every fifteen minutes around-the-clock between airline terminals and to rental car lots. When you exit the customs area, continue straight ahead and outside the airport entrance. From there, you walk through a covered footpath and at the end of the path you will find the shuttle service. Our car hire office at Iceland's Keflavik airport is located very close to the airport at the 4th stop, making your car collection smooth and easy. The added benefit is that it also makes your rental car drop off at Keflavik airport even easier before you conclude your trip and leave Iceland!
Once you arrive at our Keflavik airport offices, our friendly team will be ready to welcome and assist you. We'll run through your confirmation and provide you with everything you'll need to head off in style and comfort in your quality Ice Rental Cars.
Due to COVID-19 the operation hours of the shuttle service has been changed. Now the shuttle runs from 06:00 am to 06:00 pm (06:00-18:00)
Here is a map of our location and it showes the best walkway to our office ( around 5-7 min walk)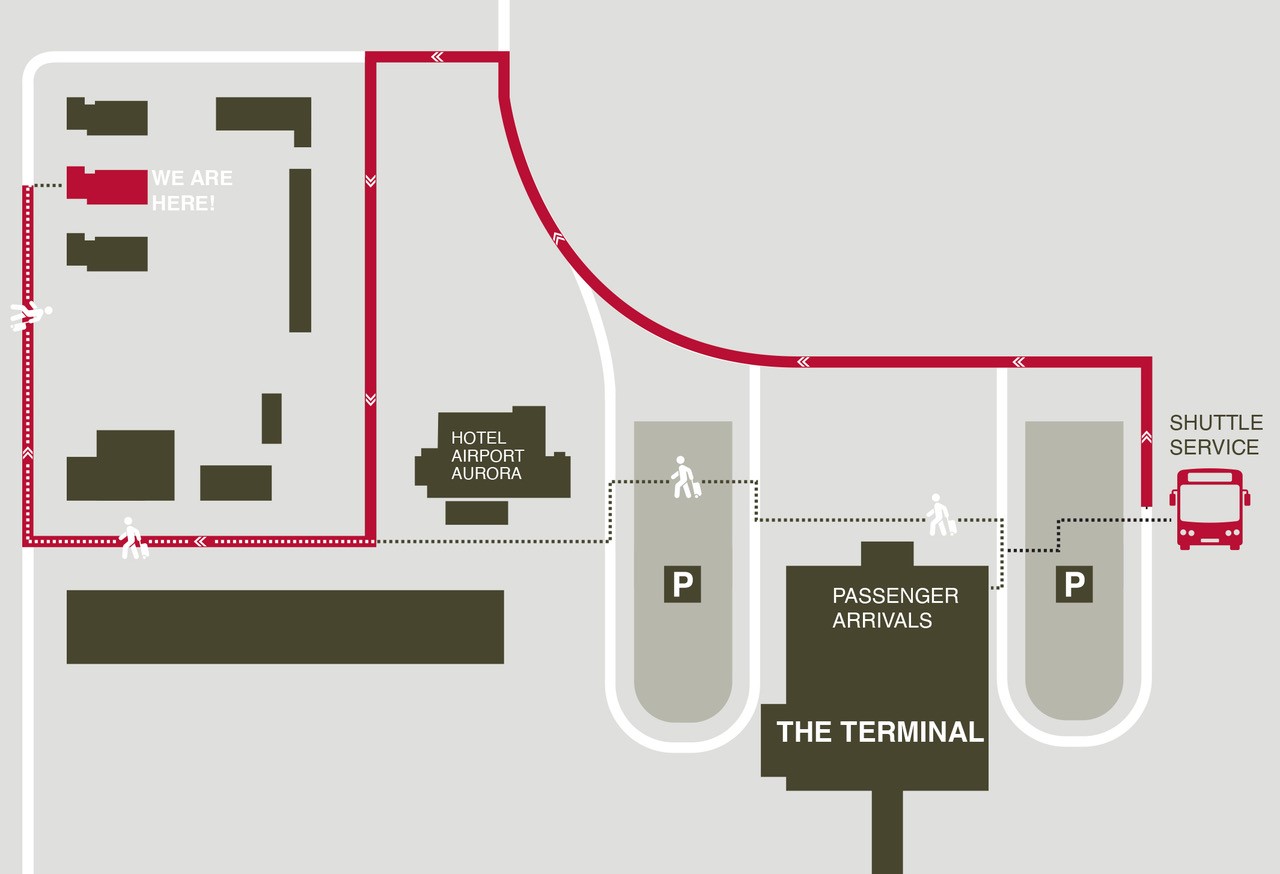 Our International Reykjavik KEF Airport office is located at:
Arnarvöllur 4b
235 Keflavik International Airport
Iceland
Call us: +354 591 7900 or e-mail us: info@icerentalcars.is.
Opening hours
Our car hire offices at Reykjavik KEF airport are always open. This means that no matter what time your flight lands in Iceland at the airport, your hire car will be ready and waiting for you. It also means that no matter what time your departing flight is scheduled, you'll be able to drop off your rental car without a hassle.
Walk-ins are welcome at our airport office, however, we would advise you to book ahead so we can guarantee to have a rental car ready for you and to avoid disappointment